L'envol
Tess Girard
2016
| 83 min 54
Synopsis
Dix-huit adolescents. Sept semaines transformatrices.
Tous les étés, les Cadets de l'Aviation royale du Canada offrent à leurs meilleurs éléments la chance de participer à un camp d'élite de formation au pilotage. L'envol accompagne un groupe de ces jeunes hommes et jeunes femmes qui suivent un programme intensif de sept semaines en vue d'obtenir un brevet de pilote normalement accordé au terme d'une formation de six à huit mois.
Posant un regard affectueux et empathique sur ses protagonistes féminines, la cinéaste Tess Girard — elle-même diplômée de ce programme — trace le portrait original et intimiste d'un groupe à la fois exceptionnel et bien reconnaissable d'adolescents de 17 ans au moment de leur passage à l'âge adulte. Comme le dit l'un des cadets, « le programme ne permet pas seulement d'apprendre à piloter; il aide aussi à comprendre la complexité des choses. »
L'envol propose une vue de l'intérieur sur les exigences du camp tout en livrant une observation poétique d'un rite de passage.
Mot de la réalisatrice
À 17 ans, j'ai suivi le même cours que les adolescents du film. Et apprendre à piloter à un si jeune âge m'a amenée, tout comme eux, à voir le monde sous un angle différent.
L'envol n'est pas un film sur le pilotage, mais bien sur la découverte de soi par la réalisation personnelle et l'exploration de perspectives nouvelles. Atteindre l'âge adulte ne veut pas dire devenir quelqu'un d'autre ou se transformer entièrement : cela signifie plutôt en arriver à se percevoir soi-même au sein de son environnement ; accepter la personne que l'on est avec ses maladresses, ses défauts, sa beauté et ses capacités.
Rares sont les représentations complexes d'adolescents au cinéma. On manifeste souvent un certain mépris à l'égard de ce groupe d'âge. J'avoue m'être moi-même demandé ce qui me poussait à vouloir faire un film sur une période de la vie que je me rappelle avoir subie plutôt que vécue.
Il m'a suffi de passer un été en compagnie de ces jeunes pour les adorer. J'ai trouvé en eux une part de moi-même et nous n'avons pas tardé à sympathiser. Au même titre que le pilotage a transformé leur perspective, le fait de les observer m'a permis de me voir sous un nouveau jour.
J'ai été frappée par l'enthousiasme que suscitaient chez eux les choses les plus simples. Étonnée de constater à quel point ils souhaitaient apprendre et découvrir. Touchée par leur humilité et réconfortée par leur confiance. Émue par les efforts qu'ils déployaient pour atteindre l'excellence et par tout ce qu'ils accomplissaient si tôt dans leur vie — sans trop avoir conscience du caractère exceptionnel de leurs réalisations !
Si nous, spectateurs, pouvons passer un moment en compagnie de ces jeunes — à les regarder évoluer, à observer le changement qui s'opère en eux, à les voir jeter sur le monde un regard neuf —, sans doute l'adolescent qui sommeille en nous se manifestera-t-il et viendra-t-il nous communiquer son dynamisme. Chacun retrouvera cette part de lui-même qui ne craint pas le monde, que les expériences nouvelles motivent, qui a soif d'apprendre et qui n'hésite pas à prendre des risques.
Quiconque s'inquiète de la génération montante n'a pas croisé d'adolescents récemment, en particulier ceux dont il est question ici !
Ils ont beaucoup à nous apprendre.
Bande-annonce
Extrait 1
Extrait 2
Extrait 3
Extrait 4
Matériel promotionnel
Images
Équipe
Générique
Écrit et réalisé par
Tess Girard
Produit par
Lea Marin
Productrice exécutive
Anita Lee
Direction de la photographie
Tess Girard
Montage
Ryan J. Noth
Prise de son
Mike Filippov
Musique originale
Paul Aucoin et Snowblink
Mettant en vedette
Michael Andrews
Raveen Appuhamy
Andre Charron
Emma Flanagan-Dellipizzi
Rhea Gaur
Julia Gevaert
Victoria Gevaert
Christopher Hoverd
Daniel Kang
Alexander Leung
Abhay Mahajan
Maha Minni
Brandon Moore
Stewart Norval
Joshua Timothy Shand
Namita Sharma
James Shaw
Ricardo Ferreira Da Silva
Brandon Lucas Spano
Superviseur de production
Mark Wilson
Administration
Stefanie Brantner
Images additionnelles
Maya Bankovic
John Price
Prise de son additionnelle
Maya Bankovic
Tess Girard
Coordonnateur de production
Andrew Martin-Smith
Coordonnateur technique
Marcus Matyas
Assistants au montage
Curry Leamen
Zoya Rezaie
Assistants de production
Kanishka Gulati
Chris Niesing
Montage en ligne
Yannick Carrier
Titres et générique
Cynthia Ouellet
Sous-titrage
Zoé Major
Elaine Potvin
Mixage
Serge Boivin
Conception sonore / Supervision du montage son
Daniel Pellerin
Conception sonore originale
James Mark Stewart
Montage des dialogues et des sons synchros
Rob Hutchins
Montage des effets sonores
Geoff Raffan
Montage de la musique
Daniel Pellerin
Bruitage
John Sievert
Enregistrement du bruitage
Randy Wilson
Enregistrement des voix
Mike Norberg
Services de bruitage et d'enregistrement de voix
JRS Productions
Services de conception et de montage sonore
Daniel Pellerin Digital Sound Production 
Mise en marché
Melissa Wheeler
Relationniste
Jennifer Mair
Photographe
Dave Chidley
Conseiller juridique
Peter Kallianiotis
Best Loved Spot Watching Herzog and Listenting to the Idiot
« Composée par Daniela Gesundheit et Dan Goldman
Interprétée par Snowblink
Avec l'aimable autorisation de Arts & Crafts Productions Inc.
 » « Interprétée par Rich Aucoin
Composée par Rich Aucoin
Publiée chez Third Side Music Inc.
Avec l'aimable autorisation de Sonic Entertainment »
« The Sun Roars Into View
Interprétée par Colin Stetson et Sarah Neufeld
Composée par Colin Stetson et Sarah Neufeld
Publiée chez Third Side Music Inc./ Sarah Neufeld
Avec l'aimable autorisation de Constellation Records » « Goodbye Eyes
Composée par Daniela Gesundheit et Dan Goldman
Interprétée par Snowblink
Avec l'aimable autorisation de Arts & Crafts Productions Inc. »
All at Once
Interprétée par Pete Samples Composée par Brent Freedman (SOCAN) Publiée chez Brent Freedman (SOCAN) Avec l'aimable autorisation de Brent Freedman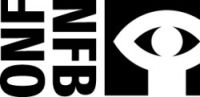 ---
Relations de presse
L'ONF en bref

L'Office national du film du Canada (ONF), le producteur et distributeur public canadien d'œuvres audiovisuelles primées, collabore avec des créateurs et créatrices de talent à l'échelle du pays pour proposer des documentaires, des animations d'auteur, des récits interactifs et des expériences participatives. Il prend des mesures concrètes pour combattre le racisme systémique et devenir une organisation plus ouverte et diversifiée. Il s'emploie en outre à affermir la production autochtone et à promouvoir l'équité des genres dans les secteurs du cinéma et des médias numériques. Les productions de l'ONF ont remporté au-delà de 7000 prix, dont 12 Oscars. Pour accéder à ces œuvres uniques, visitez ONF.ca.
---